Lynn Conway
Lynn Conway is a highly acclaimed computer scientist who has worked in the computer engineering industry since the 1960's. For a long time, her work for IBM in the 1960's was kept secret as she was fired by IBM for her identity. They issued an apology 52 years later.
Despite incredible barriers, Lynn undertook social and medical transition, and lived as her true identity from 1969 and kept this a secret for decades. Lynn's career has been expansive and she made incredible contributions to science and engineering. Her work has left a lasting legacy globally and still influences modern developments in smartphones and computers.
This article shares Lynn's career and extensive work in science and technology and later, as a trans advocate.
Read Lynn's biography in the 50 National Inventors Hall of Fame.
---
Darcy Vescio
Darcy Vescio is a non-binary football player who plays for Carlton in the AFL Women's league and is the second openly non-binary player in the league. In their early years, they stopped playing the game at 14 when they were no longer able to play with the boys and have publicly reflected on their hope for this to never occur again. Darcy shared their identity at the end of 2021 on twitter and received an outpour of support from the football community. They made history when they were the first person in the league to reach 50 goals since it begun and were also awarded the 2017 mark of the year.
See Darcy's profile on the women's AFL website.
Read this SBS News article on Darcy becoming the second AFL Women's player coming out as non-binary.
In this ABC podcast, Darcy shares how they've felt since sharing their identity publicly.
In this episode of The Imperfects podcast, Darcy is interviewed on their experiences of being non-binary in the AFL Women's league.
In this YouTube clip of Darcy's interview on The Imperfects, Darcy shares the importance of pronouns as the hosts of the show reflect on making mistakes with their pronouns.
View Darcy's Instagram here.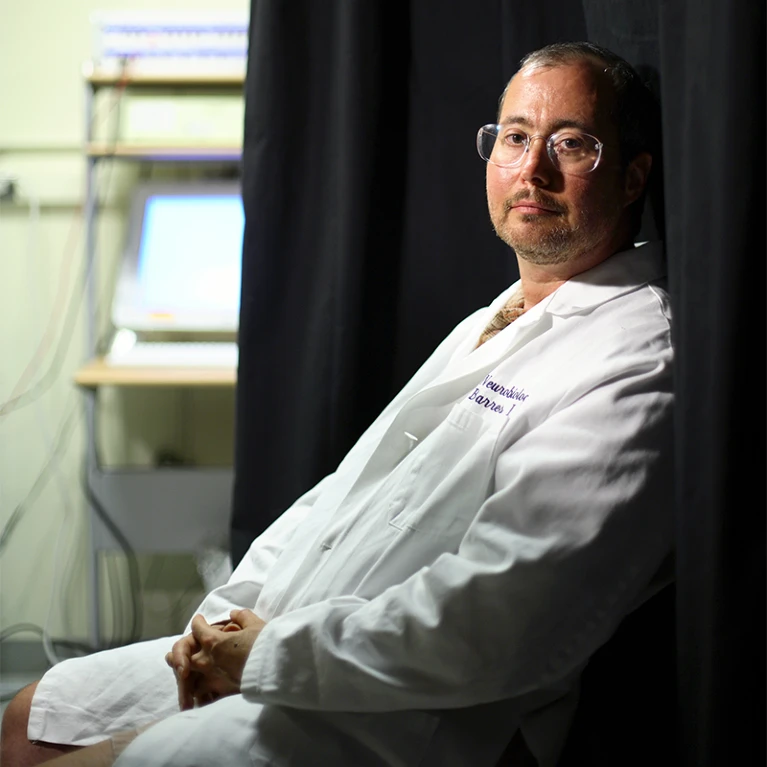 Ben Barres
Ben Barres, a Stanford University neurobiologist, was a trans male who via a letter to his colleagues in 1997, shared that he would now like to be known as Ben. He was a hardworking scientist who dedicated his career to understand glia, non-neuronal cells of the brain and spinal cord, which contributed to a shift in understanding of their role in brains but also in neurodegenerative disorders. He worked broadly in advocating for women in science after he was able to compare the experience in the field prior to being known as Ben and published extensively in scientific journals throughout his career. Unfortunately, Ben passed to pancreatic cancer at the age of 63 in 2017.
Read Ben's autobiography.
In this Spectrum article, read about Ben's professional life and how he noticed a change in his treatment as a man vs as a woman in science.
Read a profile on Ben by University Of New South Wales.
In this Stanford University article, read about Ben's life, career and hear from students he mentored.
Petra de Sutter
Petra is the Deputy Prime Minister of Belgium. She has had a long career as a medical doctor specialising in obstetrics and gynaecology and holds a PhD in biomedical sciences; areas in which she has produced numerous publications and lectures.
Read Petra's biography.
Read an interview with Petra on becoming herself.
Glenn Copeland
Beverly Glenn-Copeland (Glenn to his friends) is an electronic music pioneer who achieved late musical success at the age of 72. Glenn, born in 1944, was one of the first black students to attend the prestigious Canadian university, McGill University, in the early 1960s to study classical music. Glenn is the focus of the biopic/tour documentary, Keyboard Fantasies, which follows him as he tours the world and explores the hardships he has faced. Glenn also featured in an exhibition by artist Wu Tsang in New York's Guggenheim museum with his wife, Elizabeth.
View the trailer for the documentary about Glenn.
Read an interview with Glenn about his late success and being offered multiple record deals after being rediscovered by a music collector in Japan.
This article reflects on Copeland's early life, new career trajectory and how younger generations have given him the courage to speak openly about his gender identity.
Read a review of Keyboard Fantasies, the documentary about Glenn, in the Guardian.
Watch Glenn perform at a live show.
Angela Morley
Angela Morley was a renowned English musical talent as a composer, conductor, performer and orchestrator. She specialised in creating music for television and films and won multiple Emmy awards as well as being nominated for two Academy Awards and an Oscar. Angela's work was extensive and featured on films such as Star Wars, E.T. and Schindler's List. In 1970, Morley affirmed her gender and shared this publicly in 1972 when she openly lived as a woman and continued her career. Angela Morley's wife, Christine Scott, stayed with her through this transition until her passing in 2009.
Read a profile on Angela and her life and work.
Read more about Angela's career in this article on Classic FM
/td>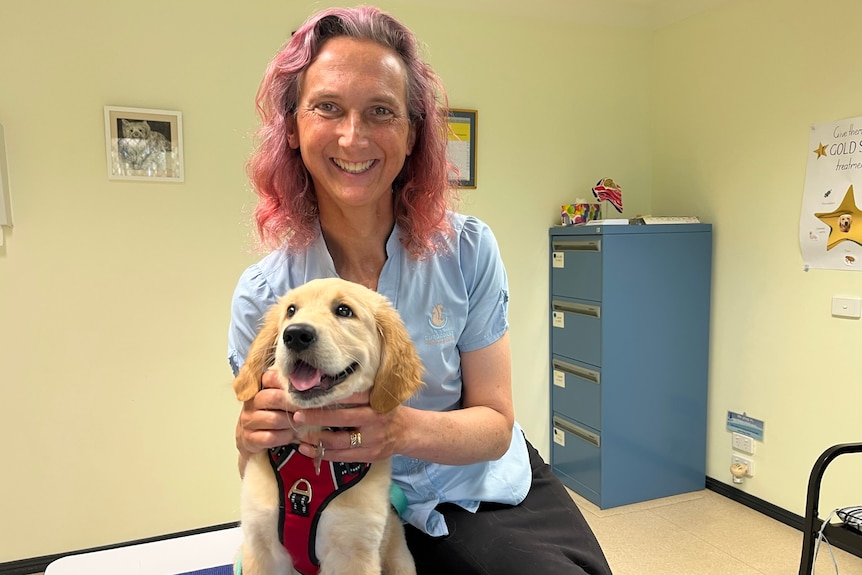 Kate Toyer
Kate Toyer is an Australian trans woman who has forged a successful career as a veterinarian. She is a public advocate for LGBTQA+ diversity and inclusion in the veterinarian industry as well as being a wife and mother to three children. Kate shared her identity at the age of 43 and transitioned with her wife and children by her side.
Read about Kate, her family life in Batemans Bay and how her country town has embraced her identity in this ABC article.
Listen to Kate speak about her trans identity, how she explored her identity with her partner and how see clips of her partner and children in this video.
In this interview with Kate, she talks about her journey and diversity and inclusion in the veterinary profession.
Jamie Raines
Jamie Raines (known as Jammidodger on YouTube) is a trans man known for his work on Youtube to which he has over 1 million subscribers. He is well known for his LGBT advocacy and videos where he shares his life online, including details about his transition and life with his wife, Shaaba. Jamie has also completed a Masters degree and PhD in psychology from the University of Essex. Jamies is also the author of a book 'The T in LGBT: Everything you need to know about being trans'.
Read a profile of Jamie.
Listen to Jamie share how he knew he was transgender in this Youtube video.
Watch Jamie stand up for trans rights at the 2022 British LGBT Awards after taking home an award for his work.
Set to be published in June 2023, this is a link to Jamie's book 'The T in LGBT: Everthing You Need to Know About Being Trans
Yasmin Finney
Yasmin Finney is a 19 year old British trans woman known for her major breakthrough role in the Netflix series Heartstopper and her new role in the Doctor Who series. Finney engages in public advocacy work for trans folk, both on larger scales as well as on her own social medial platforms. She talks publicly about the situation for trans people in the UK as well as the challenges of her schooling experience as a trans woman.
Read about Yasminn's acting and advocacy work in this article.
Yasmin is interviewed on her role in Heartstopper and on seeing a casting call from Netflix for a trans girl of colour.
Read the accompanying article to Yasmin's vogue cover where she discusses her childhood, her social transition in school and her upcoming role in Doctor Who.
Shon Faye
Shon Faye is a Bristol born writer, editor, journalist and presenter known for her work for The Guardian, The Independent and her podcast, Call me Mother, where she interviews LGBTQ elders and pioneers. She is also the author of 'The Transgender Issue: An argument for justice' a non-fiction best-seller that explores what is means to be trans, particularly in Britain.
This interview with Shon explores why she created a podcast talking to LGBTQ elders and her favourite topics the podcast has explored.
To read Shon's book 'The Transgender Issue' click here.
Elliot Fletcher
Elliot Fletcher, known for his recurring roles in shows such as Shameless and The Fosters, is a young US trans male actor. Elliott is a trans activist and has spoken publicly about the importance of trans people playing trans roles in the media. Elliot featured in the Netflix documentary, Disclosure, which looks at trans representation in television and movies (both the good and the bad).
Read an interview with Elliot for Forbes 30 Under 30
In this Time article, read about how Elliot and other trans male actors are changing the face of television.
Watch an interview with Elliot on Netflix's Youtube channel.
Emma D'Arcy
Known for their role in House of The Dragon, Emma D'Arcy is a Golden Globe nominated, non-binary British actor with a background in theatre and set design. They studied at the Ruskin School of Art (an art school at the University of Oxford) and have been on stage and on screen for their whole career.
Emma talks about their role in House of The Dragon in this interview with The Guardian.
Emma is interviewed by Vogue on their role in House of the Dragon here.
Emma shares the challenge of how they present themselves in Hollywood in this Them article.
Julia Serano
Julia is an author, musician, activist, spoken-word performer, and among many other things, a transgender scientist. She obtained her Ph.D. in biochemistry and molecular biophysics at Columbia University. Her education was followed by a 17-year-long career as a researcher of genetics and developmental and evolutionary biology at the University of California, Berkeley. She has written 3 multi-awarded books.
Julia's book Whipping Girl: A Transsexual Woman on Sexism and the Scapegoating of Feminity
Julia's book Excluded: Making Feminist and Queer Movements More Inclusive
Julia's book Outspoken: A Decade of Transgender Activism and Trans Feminism
Sarah McBride
Sarah McBridge, born in 1990, became the first openly trans state senator in American history in November 2020 and is the highest ranking openly trans elected official in the US. Sarah has worked in the White House and for the Human Rights Campaign. One of her greatest political acheievements was getting a law passed in Delaware to protect people from discrimination based on gender identity which came into law in 2013 and earned her the Order of the First State. Sarah has written a book 'Tomorrow Will Be Different: Love, Loss and the Fight for Trans Equality' as well as publishing other works online.
Read an ABC article on Sarah's work.
Read a biography about Sarah from the National Women's History Museum.
Read Sarah's book Tomorrow Will Be Different: Love, Loss, and the Fight for Trans Equality here.
In this Forbes article, Sarah shares her experiences of coming out, her early political work and being her authentic self. Sarah's brother is also quoted sharing his family's pride in her work.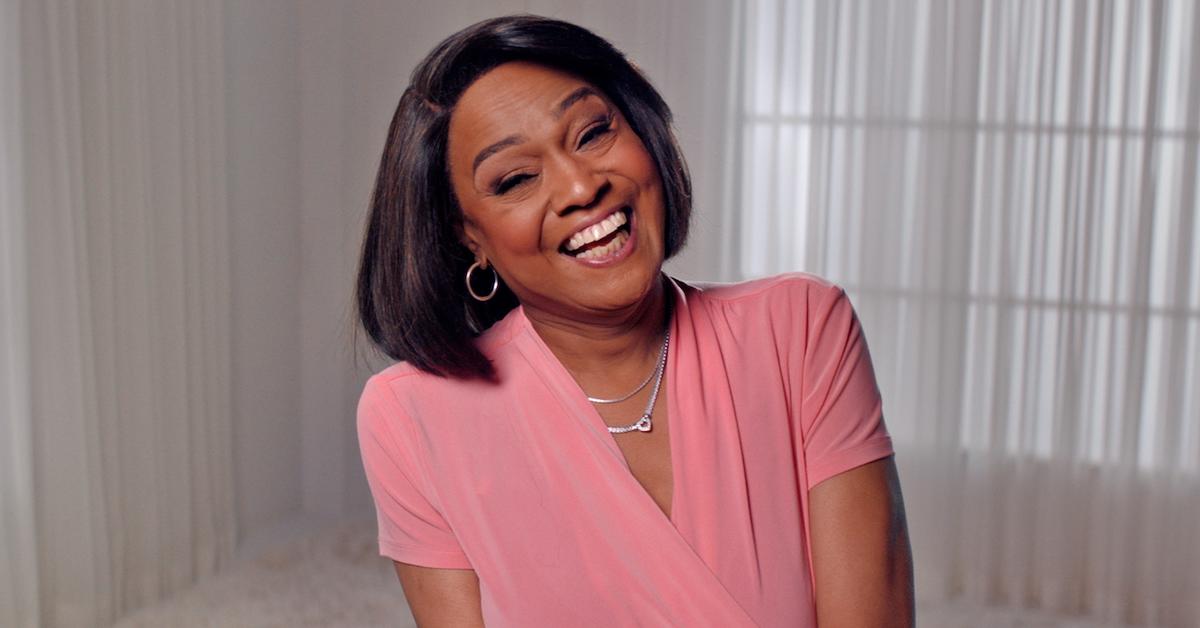 Sandra Caldwell
Sandra Caldwell is a trans woman who has been an actress, singer and writer for most of her career. Known for her roles in shows such as The Cheetah Girls, Caldwell also performed on stage as well as on screen. Sandra hid her identity for over 30 years after transitioning in her early 20s with the support of her mother. After publicly sharing her identity in 2017, Sandra has expressed the joy of playing the part of a black transgender woman in the theatre production, Charm.
In this New York Times article, Sandra discusses the first time she autioned for a role as a trans character.
In this article, Sandra shares how she lived in "stealth" for many years before openly sharing her identity in 2017.
In this episode of Shon Faye's (see above) podcast, Call me Mother, Sandra is interviewed about hiding a key part of her identity for 40 years.
In this speech, Sandra speaks to how her life has changed since she said "loudly and clearly" in an audition that she's a trans woman.
Sandra reflects on hiding her identity for so long but being embraced when she shared with the world and her closest friends in this article.
Amanda Simpson
Amanda Simpson has worked in many different roles throughout her career from pilot, defence contractor to being the first openly trans woman appointed by the Obama administration. Now in her 60's, Amanda has publicly reflected on the hardship she faced in her early life and career and the changes in trans visibility in society.
Amanda shares what it's like to go from a bullied child to a highly successful trans woman in this interview.
Read about media backlash Amanda faced in the early 2000s to the shift to trans visibility in the media.